The Road Home End Of Year Event Newport Beach, CA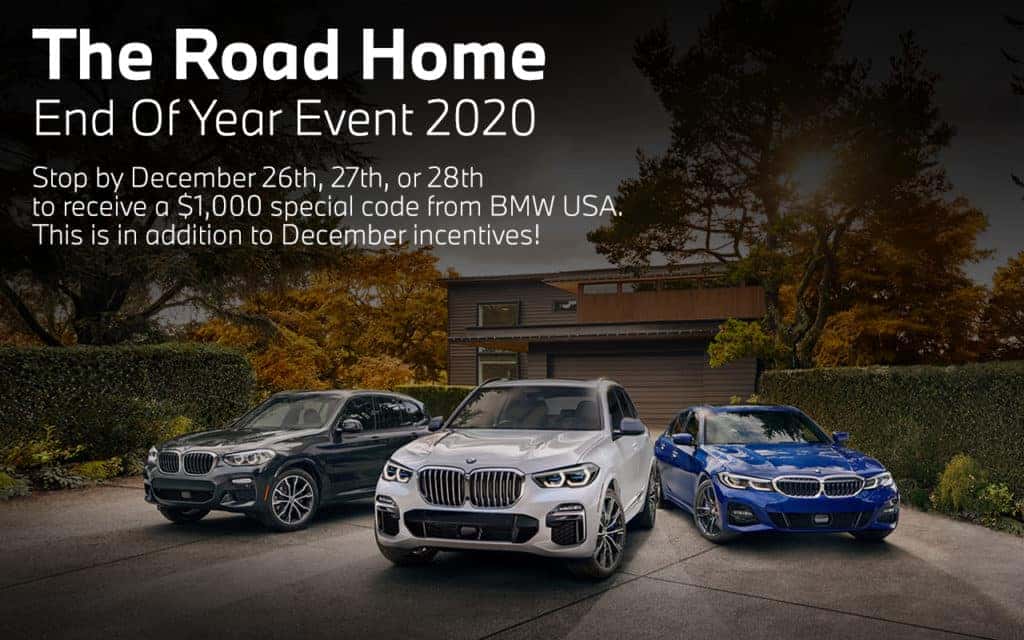 Stop into Sterling BMW after Christmas this year for an additional $1,000 towards your next BMW lease or purchase here in Newport Beach, CA. With 2020 being a challenging year for everyone we wanted to find a way to try to end on a higher note and start that good energy heading into 2021.
Visit us during the 26th, 27th, or 28th and speak with any of our team to be listed on the event to received this OL code. While we might not need to give someone an excuse to come down to the beach we can assure you it is better at the beach! Please feel free to also call or email us with any questions you have about the event or to schedule an appointment to speed up the process.
We look forward to seeing you here at Sterling BMW Newport Beach and we hope you have a Happy Holidays!