M3 & M4 Performance Parts / M Performance Parts Schedule
For those M owners who are wondering when some of the new M Performance parts will be coming out to purchase you have found the right place. Just released from BMW USA is a schedule on when specific parts are slated to be available. Of course these are not set in stone and we do not want you to quote us on all this as we are just the messengers! We know here at Sterling BMW how serious M owners are and we had to make that clear.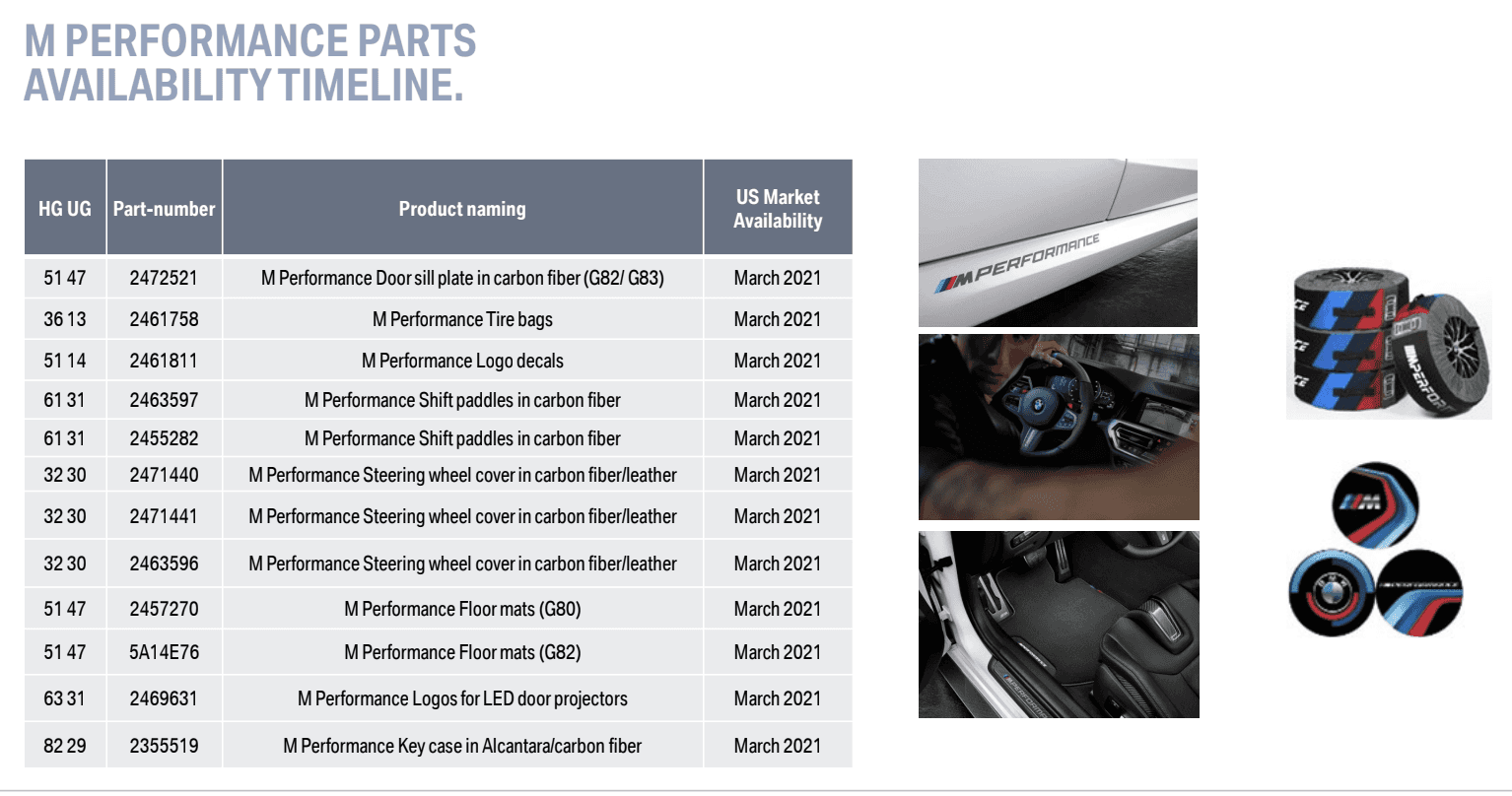 As you can see above March 2021 is going to be the month that kicks off a handful of the M performance parts being available at Sterling BMW. If you are looking for more information on other parts for your BMW call in and ask for Gator in our parts department. We will be more than happy to answer any questions you have and to let  you pre order any BMW vehicle you might have.