Join us March 14th for BIMMERS & BAGELS @ Sterling BMW Newport Beach
BIMMERS & BAGELS is our monthly car meet up that we hosted at our dealership here in Newport Beach, California for BMW enthusiasts and car lovers alike. Typically on a mid-month Sunday morning we will get our side lot setup to host a few hundred individuals and their cars while enjoying bagels, coffee, and muffins from local bakery A Market. After starting our monthly event last December as a way for people to enjoy an outdoor event safely with distance and a nice ocean breeze BIMMERS & BAGELS has garnered a solid following so far. As we head into the warmer months this summer we will be continuing to add new aspects to the event.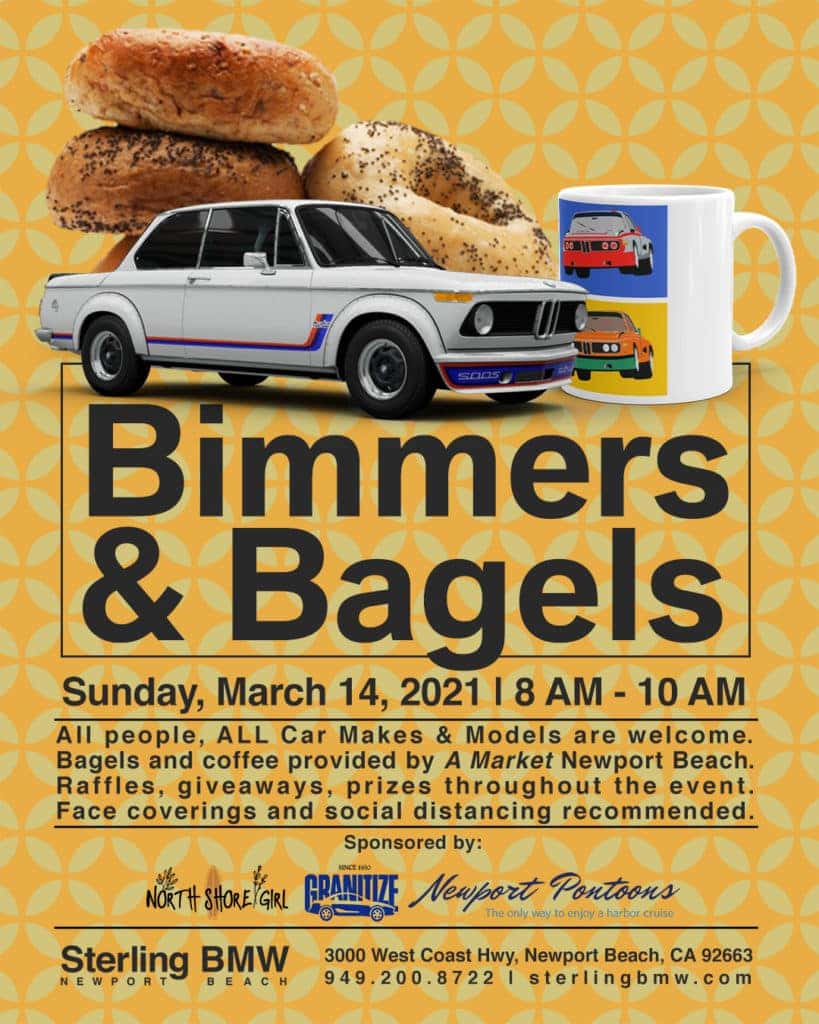 Make sure you join us at Sterling BMW in Newport Beach CA on PCH for BIMMERS & BAGELS on Sunday March 14th from 8:00 AM to 10:00 AM. Bagels, coffee, and muffins provided by Sterling BMW and purchased from our next door neighbors A Market.
Here is some video below of our previous BIMMERS & BAGELS event we had in January shot by our guys at Photomotive. We are very appreciative of all the people who head out to our events and take part. Feel free to link and share the YouTube video below if you see yourself or someone you know in it!
We love supporting local events in Newport Beach like this one and using this as a way to help other businesses in Newport Beach connect with others as well. If you would like to take part in any sponsorships please let us know by reaching out via our website on the Contact Us page!