Tacofest III Sponsored By Sterling BMW Newport Beach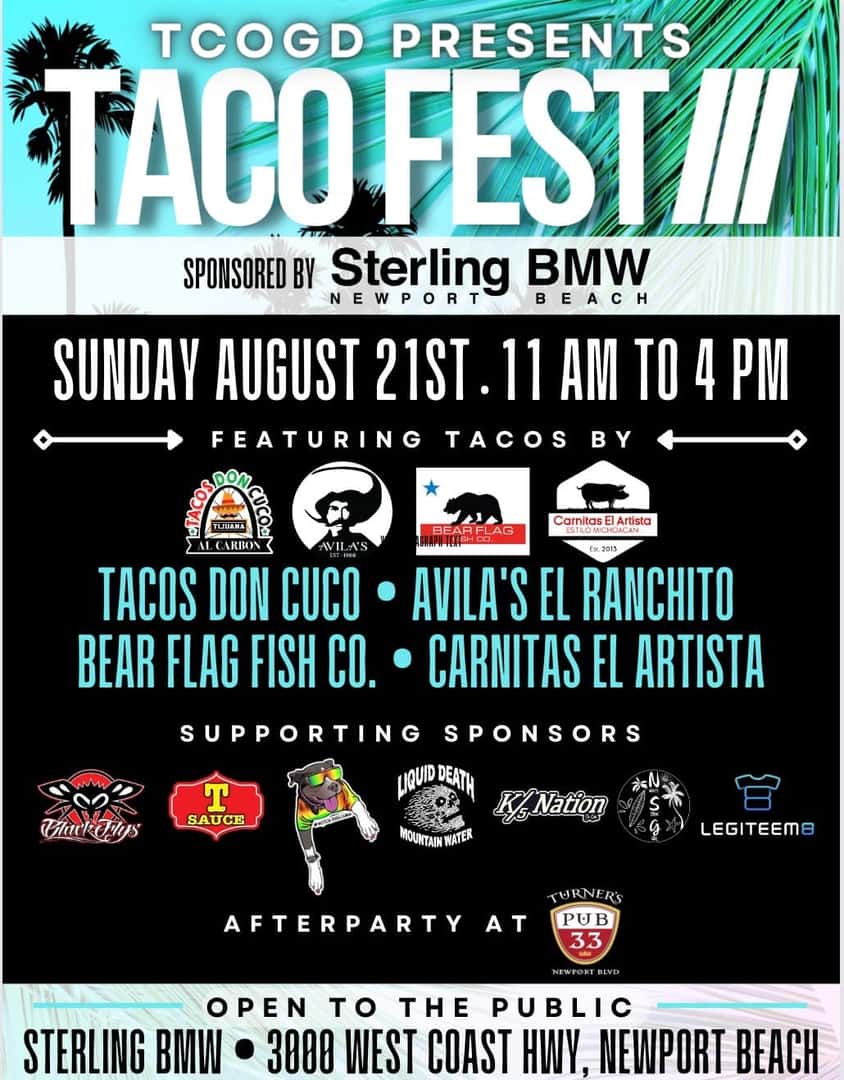 We are proud to announce we are the main sponsor and host for TCOGD's TACOFEST III with 4 of the very top taco providers in Southern California.  To make sure you get on the list to get your 4 tacos please follow the link at the bottom to RSVP.
Lined up for BMW enthusiasts and the general Orange County community are the following top notch Taco Vendors:
Bear Flag Fish Co (Fish Taco)
Tacos Don Cuco TJ (TJ  Street Taco)
Carnitas El Artista  (Carnitas Taco)
Avila's El Ranchito (Crunch Taco)
Along with these wonderful Taco Vendors we also have support from:
Black Flyz
Liquid Death 
T Sauce
Legiteem8 App
Jerky Girl
Special Guest Appearance By Watchdog Luna!