Pre-Order the 2022 BMW i4 or iX Electric Vehicle in Orange County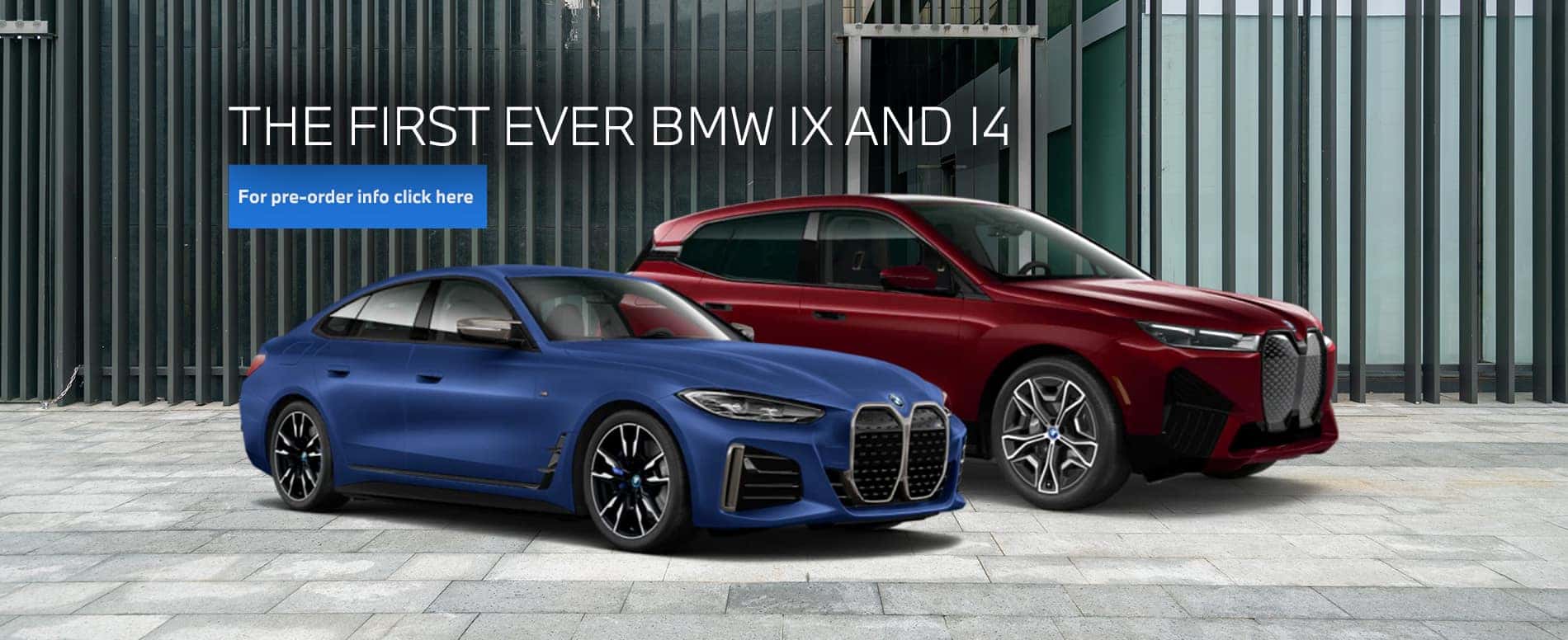 The countdown starts now to pre order the new 2022 BMW i4 and BMW iX  100% electric vehicle. No longer do you need to sacrifice a beautifully designed interior and those sharp lines you are looking for on the exterior just to drive an electric vehicle. At the same time there is no shortage in the performance department or the range department. On one charge you could take your i4 from Newport Beach, CA to the Las Vegas strip. Charge the vehicle on a fast charger and you could drive back in a few hours just the same.
In a time when gas prices are sitting at 4.50 a gallon it makes the most sense to switch to an electric vehicle now. Never worry about fluctuating gas prices or shortages when you are paying a few dollars a month in electricity.
For more information fill out the form below and we will reach out to you with a special link to pre-order your vehicle. When you drive differently, you live differently, be one of the first to drive the 100% electric vehicle from BMW.